2022 Jeep Compass Overview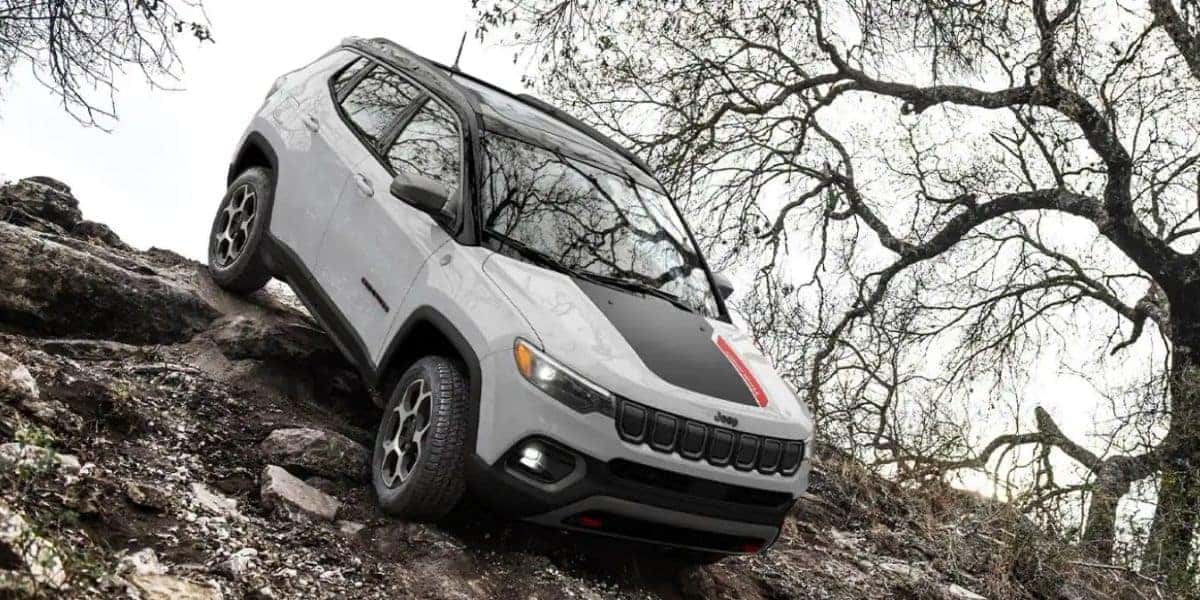 The Jeep company is well-known for its rugged and dependable vehicles, but the new 2022 Jeep Compass SUV has a lot more to offer than just that. The vehicle is being marketed as an elegant crossover that can easily handle everything from off-road trails to long road trips.
One feature that I think will be very useful for drivers this year is their smartphone integration system, making it easy to sync your phone into the car's audio system and control everything from playlists to volume on your fingertips!
Let's take a look at what it offers in detail, so you can see if this might be your next purchase!
Design of the 2022 Jeep Compass
2022 Jeep Compass is a compact crossover that offers seating for five people. It has 20 cubic feet of cargo space behind the rear seats, which can be expanded to 53 cubic feet when you put down the second-row and third-row seats.
It's a very versatile vehicle. The 2022 Jeep Compass has a larger wheelbase than the previous generation model, which adds to its stability and comfort on the road.
The new version's design is also more modern looking with better interior materials that are easy to clean. The design is nice and modern, but not too flashy and fits most lifestyles.
Performance of the 2022 Jeep Compass
The 2022 Jeep Compass is equipped with a standard engine that produces tons of horsepower and torque.
The two optional engines produce different amounts of power depending on the option chosen. In addition, all drivetrains include an available automatic transmission for added convenience.
The performance is perfect for daily driving or for taking on long trips. Of course, it's great for trail riding as well, but the optional four-wheel drive is a must.
Technology of the 2022 Jeep Compass
Jeep has done it again this year, impressing us with the latest installment of the 2022 Jeep Compass. This vehicle is jam-packed with all kinds of great features to ensure you have an incredible drive every time.
Another helpful addition would be their Drive Mode Selector, which allows you to switch between three different driving modes depending on how adventurous or reserved you are feeling at any given moment.
In addition, it can automatically adjust throttle response and steering effort – making sure everyone feels comfortable while still getting where they need to go!
Safety of the 2022 Jeep Compass
As far as safety goes, you'll find all kinds of great features in both models that help keep your family safe when they're on the go, including standard rearview cameras for easier parking along with available collision warning systems and blind-spot monitors.
In addition, generous standard features like six airbags, including knee bags, help you feel safe while driving no matter what kind of road conditions you're facing up to advanced driver assistance systems.
This includes adaptive cruise control and other options that can take some stress off your shoulders when you need it most.
Takeaway
The 2022 Jeep Compass makes an excellent vehicle for the city, with its compact size and excellent fuel economy. In addition, this Jeep comes packed full of modern conveniences that you would expect from a crossover SUV today. The 2022 Jeep also has powerful engine options available to choose from that will give it plenty of power under the hood. Call us today or view our website and get in touch with our Parks Motors knowledgeable sales rep to get you in the newest and hottest ride of the year!