RAM Certified Agriculture Dealership in Wichita, KS
Parks Chrysler Dodge Jeep RAM is proud to be one of the elite few RAM Certified Agriculture Dealerships in Kansas. As a certified dealer, Parks Chrysler Dodge Jeep RAM has gone through extensive training and understands what makes farming different than other businesses. We are committed to providing you with durable RAM work trucks that give you more efficiency and profitability, plus through ongoing education we are prepared to meet the changing demands of our family farm customers.
For more information please contact us at (316) 252-0082 and ask for John Britt.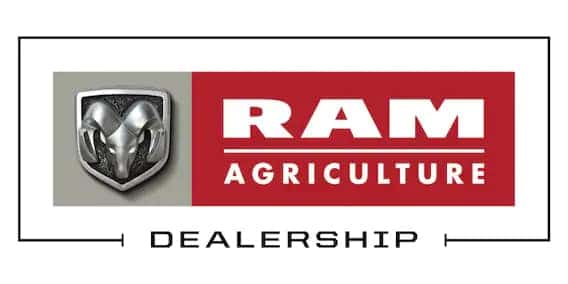 AgPack Package
Available exclusively at Certified Agriculture Dealerships, AgPack is a powerful package of farm and ranch discounts and incentives worth thousands of dollars.
AgPack (Per Truck) Includes
Powered by Farm Credit®, AgDirect® offers flexible truck payment terms to match your farm's income stream (annual, semi-annual, quarterly, monthly) at 2.99% for up to 6 years, exclusively through your local Certified Agriculture Dealership (Available on truck purchases after 01/01/2019)
Exclusive rebates on Michelin & BFGoodrich Tires – from tractors to trucks to toys, over $5,000 rebate value available (Available on truck purchases after 11/01/2019)
25% off MSRP on Rhino Ag products PLUS a gift card valued between $100-$200 (Available on truck purchases after 01/01/2019)
Exclusive 5-10% below MAP pricing (lowest price a dealer can advertise), direct from Dixie Chopper on their entire line of commercial mowers (Available on truck purchases after 01/01/2020)
$150 prepaid gift card from Viasat with a 2-year satellite internet subscription (Available on truck purchases after 10/1/2020)
1-year free subscription to AgriEdge, valued at $5,000 (Available on truck purchases after 01/01/2019)
$2,000 toward AgroLiquid Crop Nutrition PLUS free soil test and one-year consultation with AgroLiquid agronomist (Available on truck purchases after 07/01/2020)
$1,000 toward a new Reinke irrigation system and $500 toward parts on an existing Reinke system (Available on truck purchases after 01/01/2019)
25% off MSRP on all Gallagher fencing, weighing, and EID products purchased through gallagherusa.com (excludes water automation systems) (Available on truck purchases after 01/01/2019)
Exclusive after purchase rebates up to $350 on Eby Truck Bodies & Upfits (Available on truck purchases after 01/01/2020)
Exclusive after purchase rebates up to $1,000 on Eby Stock, Equipment, & Grain trailers (Available on truck purchases after 01/01/2020)